Betty Gakii
Big news from Hope Children's Home!   Betty Gakki, who came to the Home when she was 15 , has graduated from Chuka University, gotten married, and begun teaching at a secondary school in Meru.
Betty is among the first young people in our care to complete her education and begin her life as a self-sufficient adult. Seven more young people are now attending universities, and one is enrolled in a music technician school in Nairobi. We have great hopes for each of them, and expect that when they graduate they will help the kids coming behind them to complete their educations.
Last month we learn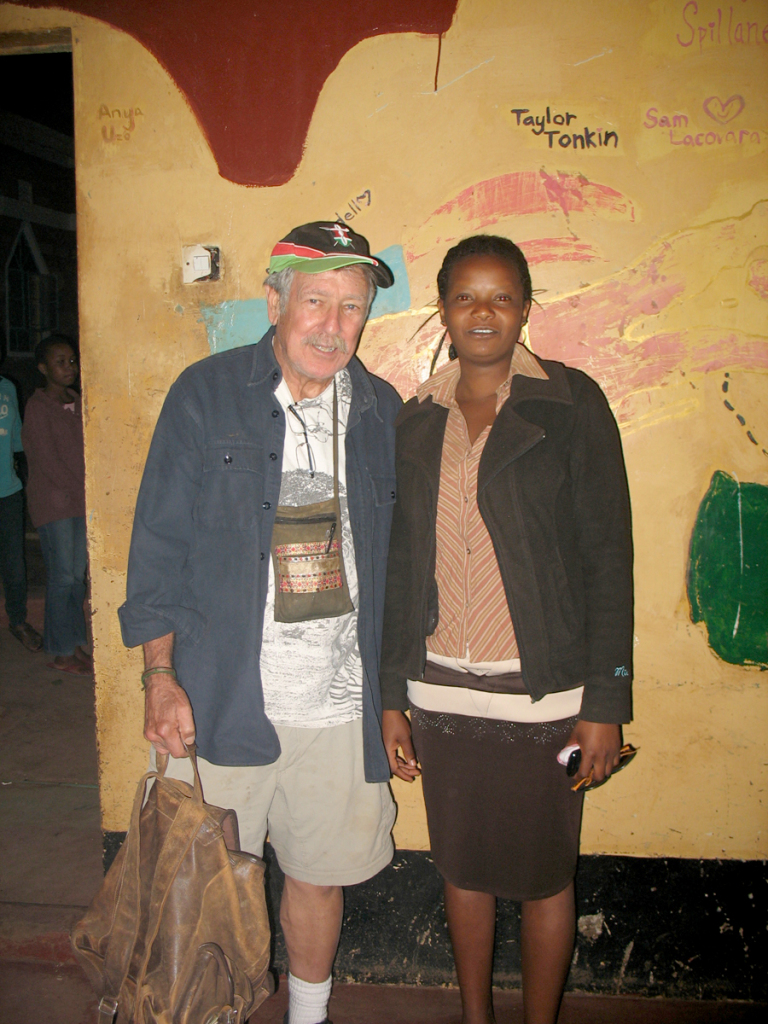 ed that 13 more of our primary school students passed the entrance exam, and have enrolled as Form One (ninth grade) students at local secondary schools. Three who failed are being enrolled in trade schools.
Secondary school is not free in Kenya. We are hustling to find ways to pay their fees. Our Home's director, Joe Kirima, grows maize (corn) on our farm and uses some of the maize meal to barter for fees. Most of our kids have mentors who send yearly stipends to help support them.
We have begun producing school uniforms, and are using the profits generated by their sale to help meet our increased educational expenses. As more of our orphans qualify for higher education, the demands on our scarce resources skyrocket. Plans are in the works to sell two and a half acres of our farmland in order to cover costs. What started as a relatively simple endeavor when we opened the Home to our first 18 street children in 2005, has become much larger and very much more complicated today. Yet, what makes our effort worthwhile is the reality that more young people like Betty, who began her life in abject poverty, will soon become productive members of their society.